Service Policy
Chico, CA Heating & AC Service Agreement
When you choose Jessee Heating and Air Conditioning you get peace of mind, because we are committed to providing you with the finest in quality home and commercial comfort needs. This includes offering accessories that can make your home or business even more energy efficient and comfortable. Since 1976, customers of Northern Sacramento Valley, CA have been trusting Jessee Heating and Air Conditioning to deliver outstanding, reliable comfort year in and year out!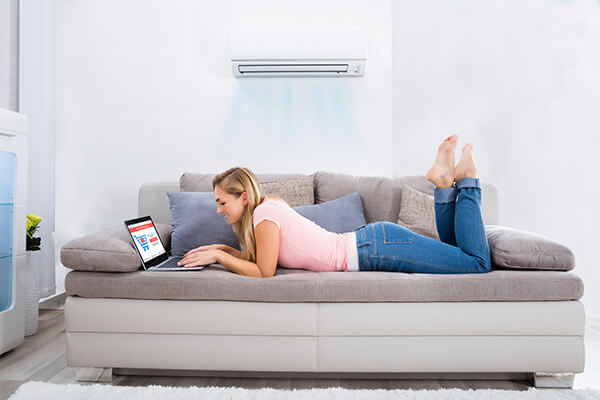 You will save money with a Service Agreement!
Every project we undertake is more than a job to us. It is a long-term relationship. Maintaining the relationship means anticipating problems and supplying a solution. The way to do this is with a solid preventative maintenance program.
Here are 8 reasons to invest in a maintenance agreement.
1. Lower Utility Bills
A properly maintained heating and air conditioning system uses less energy, which means you could lower your power bill. A Louisiana State University study showed the average homeowner saved $32.76 per month (in the summer) in utility costs when their system was properly maintained.
2. Longer Equipment Life
A properly maintained system does not have to work as hard, so its components usually last longer.
3. Lower Repair Bills
A system checkup twice a year helps prevent costly repairs by catching small problems before they become a major crisis. Knowing the condition of your equipment may help you budget for a replacement system.
4. Safety
Annual checks of safety limit controls on furnaces give you peace of mind that your equipment is safe to operate.
5. Discount on Parts & Labor
In the unlikely event that you need a repair, you will receive a 10% discount on the service required.
6. $20.00 Savings on the Diagnostic Fee
The normal fee to determine what is wrong with your heating and air conditioning system is $85.00. As a maintenance agreement customer, you only pay $65.00.
7. Preferred Customer Service
Your repairs are performed before those of non-service agreement customers.
8. No Risk
This agreement is 100% transferable if you move within the area or refundable for the unused portion of the agreement if you move out of the area.
Our dependable service department has more than 50 years combined technical experience. Our factory-trained technicians are quick to respond to your needs anywhere in the Northern Sacramento Valley. We are proud to be recognized by Carrier as an outstanding dealer in the heating and air conditioning industry. Over the years, we have attained the Carrier Presidential Award and Carrier Factory Authorized rankings in sales, installation and service. We are licensed, bonded and insured.
Call Jessee Heating and Air Conditioning today at 530-891-4926 to ask about our free estimate, or browse our website for more information regarding Heating and AC Services or Sheet Metal Services. If you have any other questions or comments, please contact us.
If your unit is not working…
There are many things that you, the homeowner, can do before calling us to fix your unit. Most of these things are fairly easy to perform.
1.  Be sure that the filters are clean.
2.  Check the thermostat program settings for proper temperature, etc.
3.  Check the thermostat to see that it is in the proper mode, heat or cool, and the fan is on auto.
4.  Check and/or change the batteries in the thermostat.
5.  Check the electrical panel box for a tripped or partially tripped breaker.
6.  Be sure all floor and/or ceiling supply registers are open.