HVAC Financing Options
Here at Jessee Heating and Air Conditioning, we recognize the fact that keeping your home comfortable doesn't come cheap. Since our goal is to make homes and businesses comfortable, we want you to be able to warm up or cool down your indoor space without compromising anything, not even your budget. HVAC emergencies happen, and not every homeowner or property manager will have immediate funds for emergency heating and cooling services.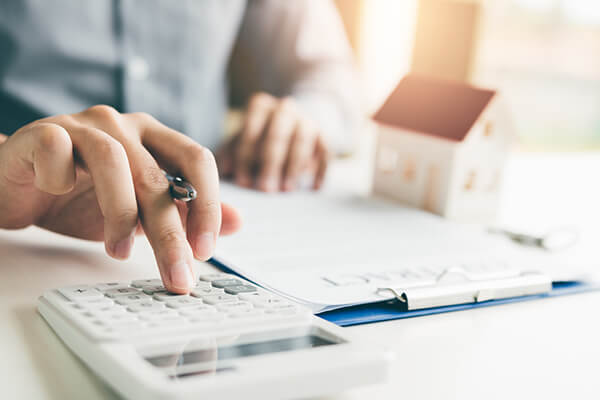 This is why Jessee Heating and Air Conditioning offers financing options so you can let us attend to your most pressing heating and cooling concerns without worrying about the costs.
Your #1 HVAC Equipment Choice
Jessee Heating and Air Conditioning is proud to be a Carrier® Factory Authorized Dealer. As an industry-leading brand, Carrier is the most trusted name when it comes to high-performing, energy-efficient heating and air conditioning products.
HVAC Financing Options We Offer
As a participating Carrier dealer, our customers can choose from a variety of convenient HVAC financing options, with approved credit through Wells Fargo Bank, N.A. for their purchase of any of the Carrier products that we offer. We are committed to catering to the heating and cooling needs of homes, and this is our way of making sure that no home goes without an optimally functioning HVAC system.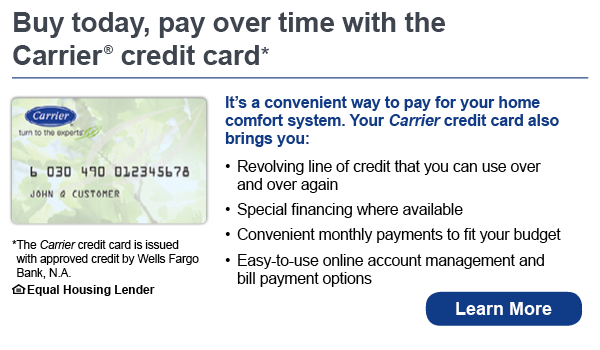 When you take advantage of our special Carrier financing options, you're ensuring that your other funds, whether it's from a home equity line of credit, bank account, or credit card, remain intact.
Contact Us Today!
Reach out to Jessee Heating and Air Conditioning for heating and cooling services that won't break the bank. Call us today at (530) 891-4926 to learn about the Carrier financing options available to you. We look forward to serving you!