Preventative Maintenance Program
As you may know, a dirty air conditioner and heater may dramatically increase your utility bills over the course of the season. But a small investment in a thorough, professional cleaning can get your system(s) running at peak efficiency and may significantly bring down your heating and cooling costs.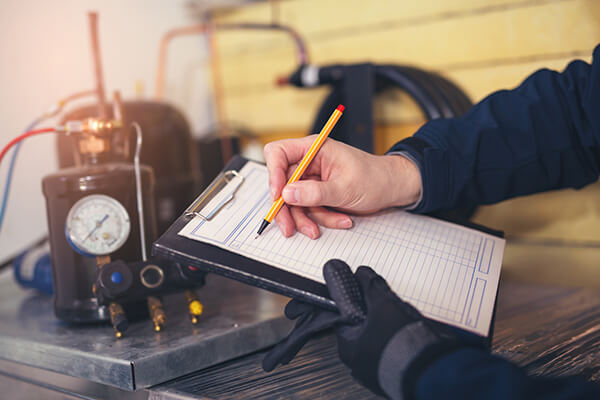 More importantly, this service may prolong the life of your system(s). If neglected, the dirt and dust that clog your air conditioner and furnace can cause damage beyond repair. Our planned maintenance service program could ultimately prevent the need for replacement of a new unit if your equipment is maintained regularly.
The starting price for your planned service program would be $184.00 per year for residential and a free survey will be done for commercial customers with a formal proposal. This pricing includes one fall and one spring maintenance visit for one system located at your residence or business. We offer optional pricing for quarterly filer changes and bi-monthly filter changes.
Our Planned Maintenance Contract will provide you with two 15-point pre-season maintenance inspections per year. Our professional service technicians would visit your home or business twice a year to change the filters, clean your system, and to ensure your equipment is running at its best.
On the rare occasions when there is a problem, you will receive a 10% discount on labor, repairs and diagnostic fees. If you have any questions, please do not hesitate to contact us by phone at (530) 891-4926 or email at jesseeac@jesseeheatingandair.com. Check out our Preventative Maintenance Brochures for more information.
We look forward to keeping you comfortable.
Commercial Preventative Maintenance Program