You Can Rely on Jessee Heating and Air Conditioning For All Of Your HVAC Needs
Jessee Heating and Air Conditioning has been in business since 1976 and we are known for our experience, knowledge and integrity. We are dedicated to providing our customers with the best HVAC services and systems at fair prices. We are also a Carrier Factory Authorized Dealer, so you know that you can rely on us for all of your HVAC repair, installation and maintenance needs. Learn more about our various services below.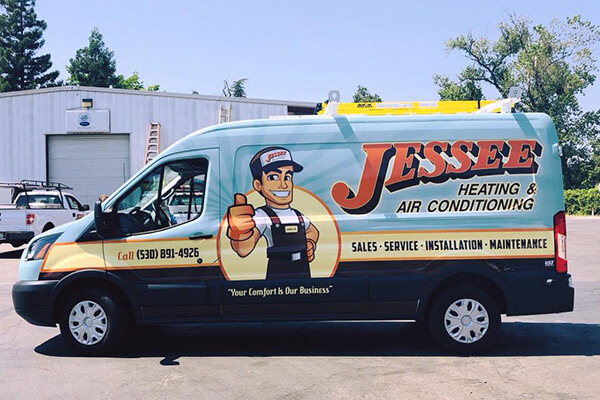 Our Services
Residential HVAC – Our dependable service department has over 50 years of combined technical experience and our technicians are factory-trained. We are experts in a wide range of residential heating and cooling systems. We also offer residential maintenance contracts that can improve your HVAC system's performance and life span and save you money on repairs.
Commercial HVAC – We also provide high-quality commercial HVAC services. Our staff has the ability and experience to take an HVAC installation project from the design stage to completion. We have worked on all kinds of buildings. In addition, we also offer Commercial Maintenance Service Agreements that will allow you to make the most out of your commercial HVAC system.
Sheet Metal – We have a 14000 square foot sheet metal shop that can accommodate the smallest or largest jobs. We can manufacture roof flashings, pipe work, ductwork flashings, stainless steel hoods, sheet metal caps, pipe work, architectural sheet metal, custom-designed copper and more.
Call Us Today!
If you need help with your HVAC repair then you have come to the right place. As a Carrier Factory Authorized Dealer, we can offer our customers the best rebates and the best dealer specials. In addition, we can offer you the full range of Carrier's high-quality HVAC systems and accessories. We also take pride in our quality workmanship when it comes to our sheet metal services. Call us at (530) 891-4926 to learn more about our services and products.